La Souqueto B&B. A very successful 2019 season.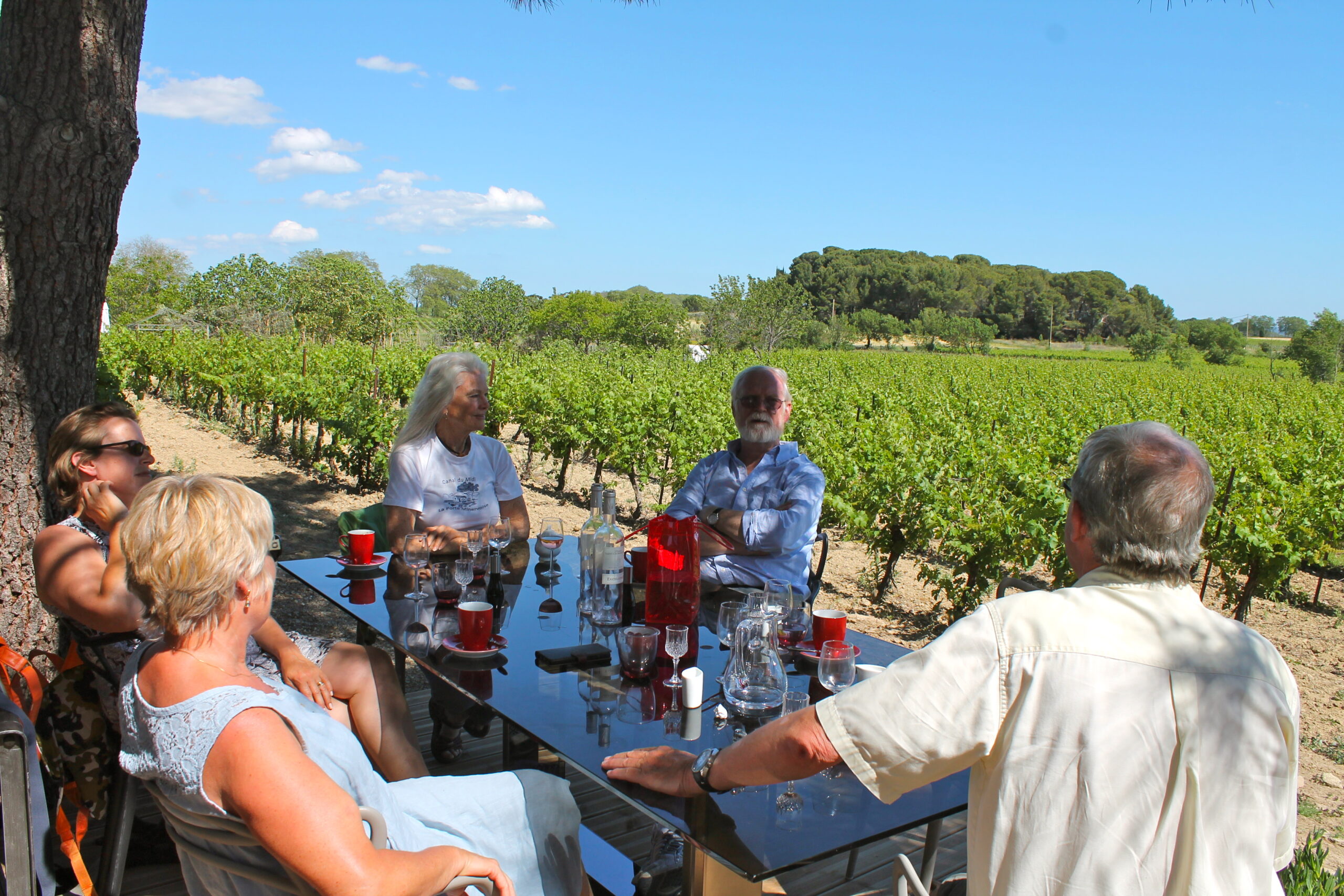 It's fair to say that 2019 has been another successful season for La Souqueto B&B.
We do not measure our success by income but, by the number of wonderful and thoroughly interesting International guests that visit and use La Souqueto B&B as a base to explore the Languedoc region of South France. We have never made so many friends from all corners of the globe! A testament to this fact is that 52 couples returned in 2019 to continue their exploration of this richly diverse area of France.
Stretching from Provence to the Pyrenees, this sun-baked territory (now part of the greater Occitanie region) feels like a country in its own right. Its been a strategic border since Roman times and is awash with historical reminders, from Roman Towns and ruins to aqueducts and hilltop Cathar castles. Today its probably best known for its vineyards (it produces a third of Frances wine) and stunning beaches on The Med.
La Souqueto B&B is situated in the heart of the Occitanie region: Our guests tell us they return to this area, and La Souqueto, because of their authenticity.
This region attracts those that enjoy a calmer pace of life away from crowds or the premium prices of Provence or Barcelona, where they can walk, cycle, enjoy a long lunch at one the many superb restaurants here, a cruise on the Canal du Midi or simply reading books on the banks of the river Cesse behind us. Beautiful unspoiled beaches on The Med such as Leucate. Gruissan and St. Pierre de Mere are all within 40 mins of La Souqueto B&B too.
We offer a combination of staying at La Souqueto B&B with an extended cruise on the southern stretches of the Canal du Midi. This service has been very well received by 6 couples this season! We pilot the boat for our guests allowing them to sit back and enjoy the scenery. We stop for lunches along the canal then moor up at the end of the day, return to La Souqueto B&B for the night and then back to the boat in the morning to continue the trip. This is a unique service! Please feel free to contact us directly to discuss your holiday plans.