Walking from La Souqueto B&B in Languedoc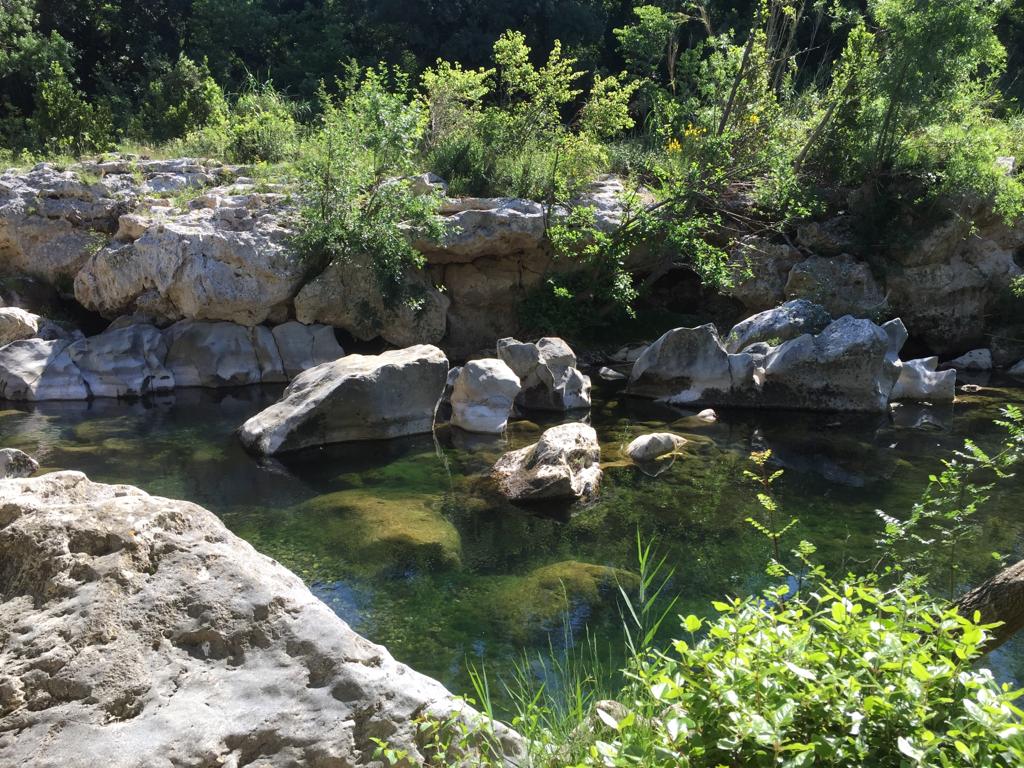 La Souqueto B&B in Languedoc makes a great base to explore the numerous trails and walks in this beautiful region of France.
Mel and I spend a lot of time exploring and continue to find great places to walk. We started travelling far up into the hills until we realised that actually we had numerous walks all around us. This walk starts a mile or so above Minerve and leads down hill to the most stunning river that passes eventually through Minerve itself. The views from the start of the walk stretch far across the plain to the Pyrenees, Carcassonne and even to the coast. We highly recommend that guests make a picnic in our kitchen before heading off. We eat ours on the flat rocks alongside the "gin clear" waters of the river Bryan.
The wild flowers are so beautiful and yet strangely they look as though someone has spent a considerable amount time and effort planning their landscaping! It takes about half an hour to reach the river but we found ourselves stopping every few yards to explore the plants and flowers. Once down at river one has a choice to head either up stream to a stunning bridge and natural pool with waterfall or down stream to Minerve itself. In April we were swimming in the river and sunbathing on the rocks and before we knew it the day had gone.
Feel free to contact us to help you organise a 'walking tour' from our B&B in Languedoc. We welcome groups and our B&B in Languedoc can accommodate up to 10 people. We will be happy to share the routes we have found and enjoyed and to make your stay as enjoyable and stress free as possible we can arrange transport, wine tasting, boat trips and bookings for restaurants.