Explore La Liviniere from La Souqueto B&B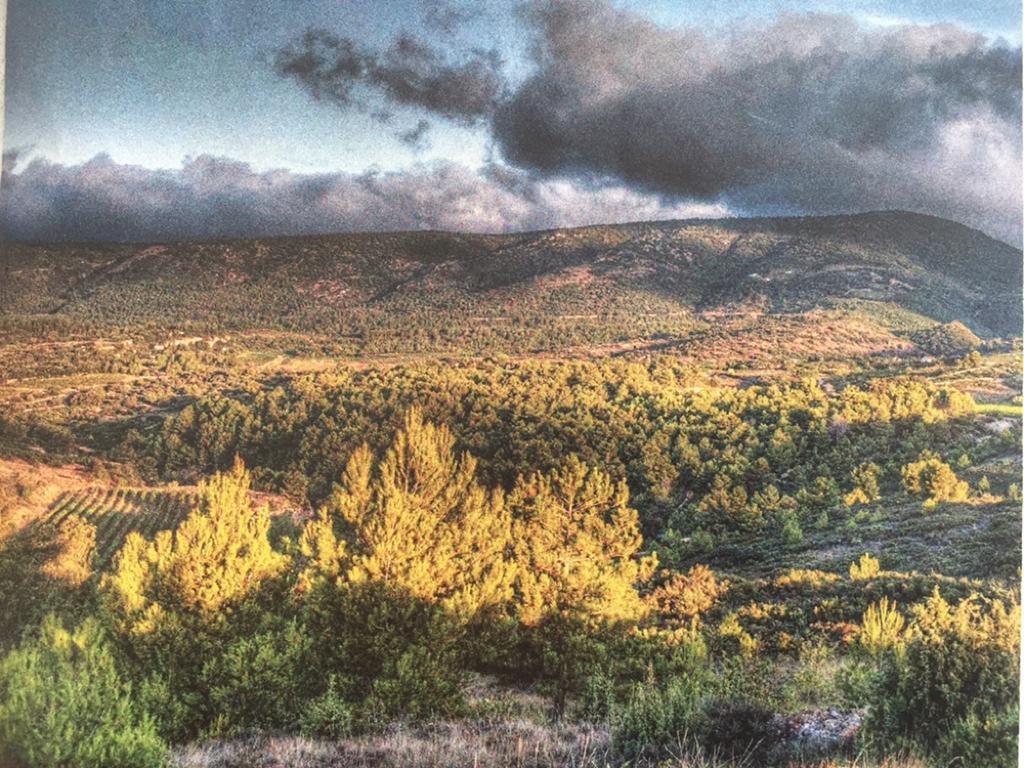 Explore the remarkable landscape of La Liviniere Cru from La Souqueto B&B. It was the first Cru to be recognized in the Languedoc in 1999, thanks to the enthusiasm of Maurice Piccinini and Roger Piquet, pioneers of the revolution in quality. This AOC is found at the heart of the Minervois area where six villages are included in this scope of territory: La Liviniere, Siran, Felines-Minervois, Cesseras, Azille, and Azillanet.
To the extreme south of the Massif Central, the great limestone plateau of the Causse de Minerve is the bedrock of the La Liviniere terroir. A melting pot of minerals, with its mix of schist, sandstone, quartz, marble, limestone, sand and clay. With over 350 hectares of vines perched from 80 to 300 meters high, scattered in the garrigue and the woods, on terraces embedded into the hills, and bordered with small drystone walls. The sunny nature of the red wines of La Liviniere is tempered by the breezes that sweep down from the plateau at night. This combination gives the wine a feeling of elegance, the coolness, and sweetness to the tannins in the wines of Cru. Forty-two winemakers and two cooperative wineries with the palette of grape varieties, Syrah, Grenache, and Carignan.
Each year La Souqueto B&B organizes a series of bespoke wine tours and walks for guests staying at our award-winning Chambre D'hotes. We continue to explore and find off the beaten track and usually small domains where owners are prepared to take time to enthusiastically present their wines. We combine visits to domains with meals at local wonderful restaurants. Please contact us directly for your bespoke wine tour.