Restaurants in the Languedoc…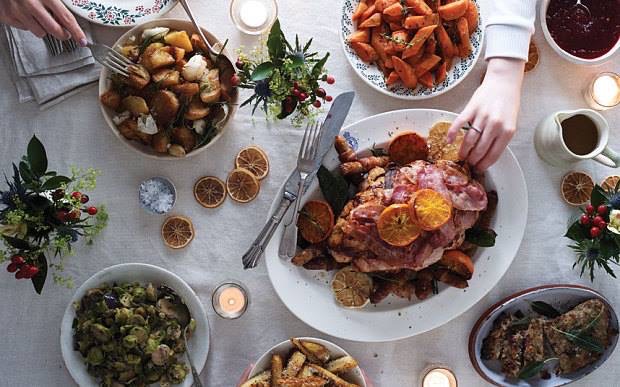 Its been hard work, but someone has to do it! At La Souqueto B&B we've taken a little time to seek out some of best restaurants in the Languedoc. We hope that this group of mouth watering purveyors of cuisine give potential guests another reason for wanting to visit this rich and vibrant region in south western France. For our current guests, we hope it provides a useful reference for you to help plan your stay at La Souqueto B&B. ………………………………………………………………………………………………………….
1. Relais Chantovent – Minerve:  Tel: 04 68 91 14 18 – www.relasischantovent-minerve.fr
This wonderful restaurant gets a very big thumbs-up from us for location, quality and price. Its situated in the medieval village of Minerve, less than half an hour from La Souqueto B&B. This is a must visit Michelin* establishment with the most wonderful fresh,local ingredients with prices starting at 25 Euros per head. The whole experience is made more dramatic by a terrace that is cantilevered out over one of the gorges that surround this stunning village, an important Cathar strong hold.
……………………………………………………………………………
2. La Table – Assignan: Tel. 0467243495 – www.chateaucastigno.com
The village of Assignan is just 30 mins from La Souquet B&B. The Chateau and many properties within the village have been bought and re developed by a very rich Belgium family, to form a culinary and wine destination. There are three restaurants in the village, La Table, Le petit table and Le Thai Castigno. La Table, featured below, is a truly outstanding restaurant. It has recently won a Michelin * for its complete culinary experience. Melanie and I celebrated our 30th wedding anniversary at La Table last year. It is 'fine dining' at its best,  rather expensive but you will never forget your visit! Two outstanding chefs create mouth watering food in a Belgium meets France style.
Should you wish to have a more down to earth Plats du jours, Le Petit Table (04 67 24 31 49) situated in the village square is really nice and is open throughout the summer season. We often cycle to Assignan to Le Petit Table for lunch from La Souqueto B&B using our electric bikes (available for rent) or drive up and take a circular walk returning for lunch. Finally, Le Thai Castigno (04 67 25 29 07) is also situated in the village square.
……………………………………………………………………………………………………………
 3. Lo Cagarol – Tel. 04 68 27 84 22
We love Lo Cagarol restaurant! It's situated in the Medieval village of Aigne, just 15 mins from La Souqueto B&B by car or 40 minutes by our electric bikes!! Plats du jours is from 16 euros per head including wine and every time we visit we are wowed by the quality of the chef/owners classic French cuisine. Lo Cagarol is open throughout the year! Don't forget to take time to visit the centre of the village. Take the small internal archway and you will be taken back in time!
……………………………………………………………………………………………………………………………
4. Auberge de la Croisade – Tel. 04 67 89 36 36
Auberge de la Croisade is a magnificent classic French restaurant in the Languedoc. It's dining at its finest! Situated on the banks of the Canal du midi, just 10 mins from La Souqueto B&B by car, this is also one of six destinations that we offer a Taxi service by our classic mahogany cruiser, Bella Mia. It takes 1.5 hours by canal to reach the restaurant. Plenty of time to enjoy a bottle of the local Minervois wine. The images of the food clearly show the superb presentation!
……………………………………………………………………………………………………………………..
5. Auberge La Selette – Tel. 04 68 46 28 64 – www.laselette.fr
Auberge la Selette is situated on the Cabezac road less than 10 mins from La Souqueto B&B. Its high;y regarded by the locals…it remains open throughout the year too! Its well known for its Oysters, Prawns and foie gras and the menu extends to duck, mouth watering steaks and lamb shank. Friday is a fish and chips day! Menu du jour is 16.50 euros.
…………………………………………………………………………………………………………..
6. La Cave – La Caunette – Tel. 04 68 91 31 98
La Cave is another stand out restaurant in the Languedoc. It is based in a stunning village called La Caunette, 20 mins from La Souqueto B&B. This Michelin listed restaurant, owned by three sisters, has earned many awards over the years for its culinary excellence. We have personally experienced the plats du jour, the main evening and weekend menus and found them to be excellent quality and cost effective.
 ……………………………………………………………………….
7. Les Platanes – Poiles. Tel. 04 67 93 38 41
Les Platanes is situated in the middle of a beautiful canal side village called Poilhes (pronounced Poys). Its under half an hour from La Souqueto B&B towards Beziers. It's a classic looking French restaurant in the Languedoc, owned by a couple originally from New Zealand. The menu is always interesting and diverse. We have spent many long lunches and evening meals relaxing under the huge Plane tree in the outside dining area. La Souqueto B&B also offer a day return trip to Les Platanes. It makes for a great day out!
………………………………………………………………………………………………………