Visit Minerve from La Souqueto B&B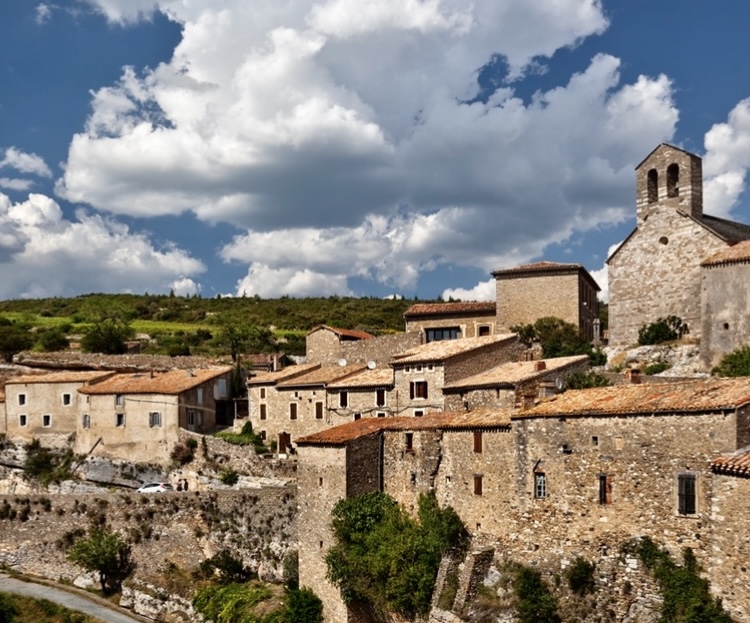 The village of Minerve is the jewel in the crown of Cathar History. Its just a few kilometres from La Souqueto Accommodation.
Minerve was built in the 10th Century and was strategically well placed. It is perched over two gorges where the rivers Bryan and Cesse meet.  It's historical significance is reflected in the fact that the Minervois wine region took its name from the village.
Minerve, steeped in Cathar history!
It was well protected with overhanging ledges but this was not enough to protect the inhabitants of the village from a massacre inflicted by Simon de Montfort during the crusades against the Cathars in France in 1210.
Viscount Guilhem of Minerve knew that the 200 men in his garrison could not resist the onslaught. Simon de Montfort laid siege…He saved the villagers and himself, but 140 Parfaits who had taken refuge, were burnt at the stake, because they refused to deny their faith.
Minerve, with its cobblestone lanes and flowery window boxes, is charming. There's a tourist office that carries maps, guidebooks, cards, and information. A paleontology museum with spearpoints, and 600 million-year-old fossils. You can walk from the village to the bottom of the gorge and explore the huge caverns and natural bridges that the Cesse has carved through limestone.