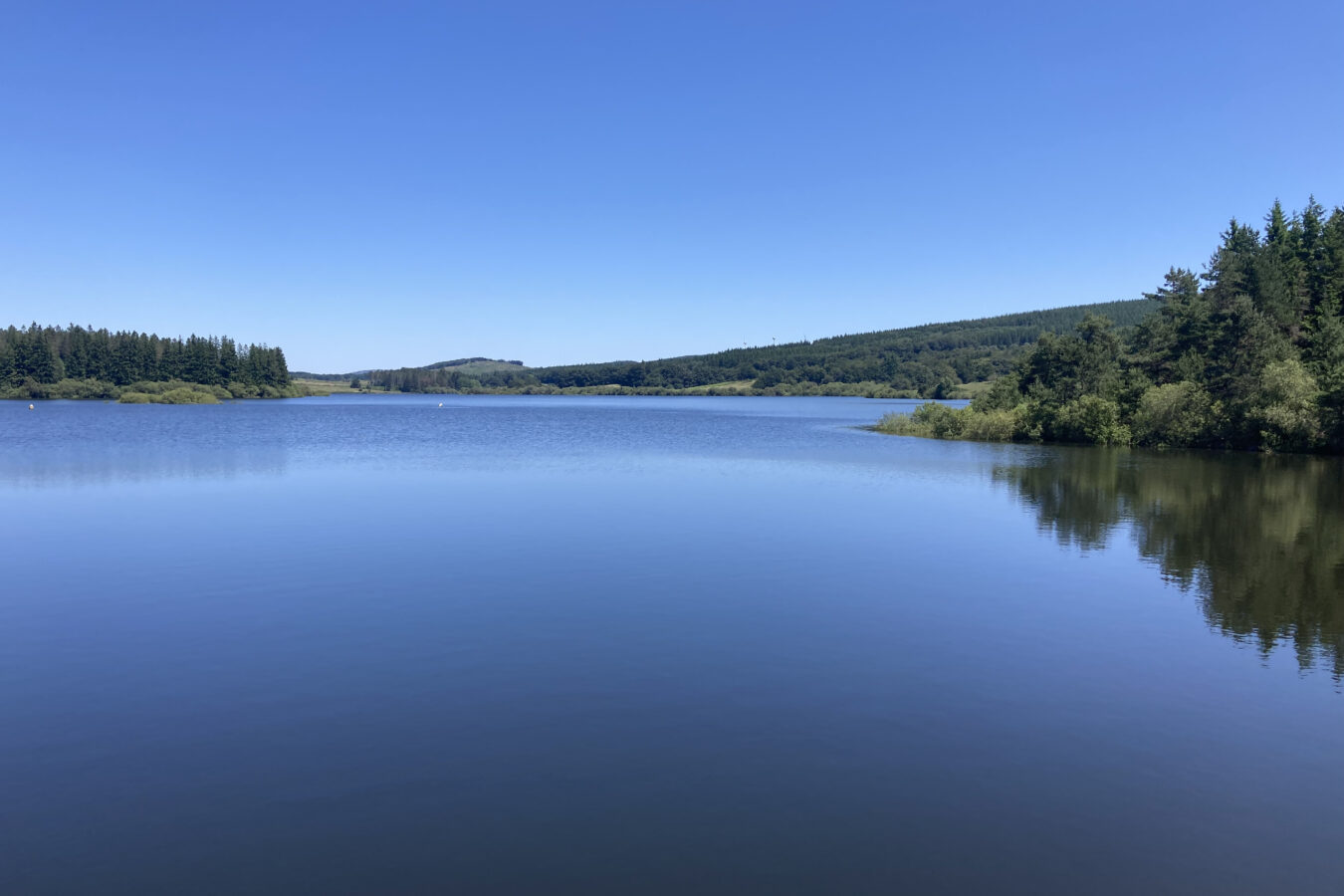 We found a wonderful walk around Vésoles lake in the Somail mountains.
Less than an hour from La Souqueto accommodation and just beyond the village of Saint Pons is Vésoles lake. It's set on the plateau of the Somail Mountains. The walk around this inky blue 50 hectare lake takes a couple of hours passing through ancient forests, moorland and granite cliffs of the saut de Vésoles, a promontory overlooking the Jaur valley.
Park up in the forest car park and either walk down through the woods to pick up the path that takes you round the lake or first walk down the closed road until it ends. Hidden steps lead down to an area where the views over the Jaur Valley are just breathtaking. Take a picnic and rest up under the wonderful Beach trees about half an hour into the walk.