La Souqueto B&B welcomes dogs!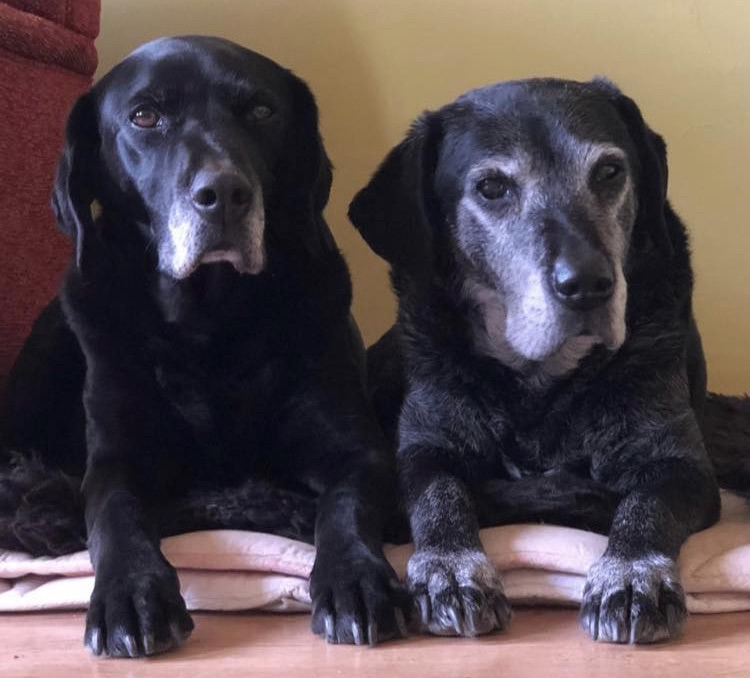 We are a family of dog lovers. Our two Labs, mum and daughter, 'B' and Pheobes came with us from the UK to the Languedoc in 2013. 
And, what a life they had! Morning walks out from the back door of La Souqueto B&B to swim in the gin clear waters of the River Cesse behind the house or a 20 minutes walk under an avenue of plane trees to the Canal du Midi.
As you can imagine, 'the girls' were with us every day, sharing the numerous explorative walks to beaches, vineyards, Cathar Castles, the tow path alongside the Canal du Midi the Pyrenees and small villages dotted along the Spanish coast!
Explore the Languedoc with your dogs!
With walks all around us and a river for the dogs to cool down, La Souqueto B&B is ideally situated for guests staying with their pets in either our B&B rooms or self catering Apartment.
Having stayed at rented accommodation with our dogs, we are aware that they do leave hair, muddy footprints etc, so we ask that owners pay a small contribution of €10 per night to allow us to give more time to deep cleaning rooms in preparation for new guests.
'B' past away in 2021 aged 16 and Pheobes past in December 2022 aged 14. We miss them so much!
We look forward to meeting you and your dogs!