Mediterranean Coastline of Occitanie 4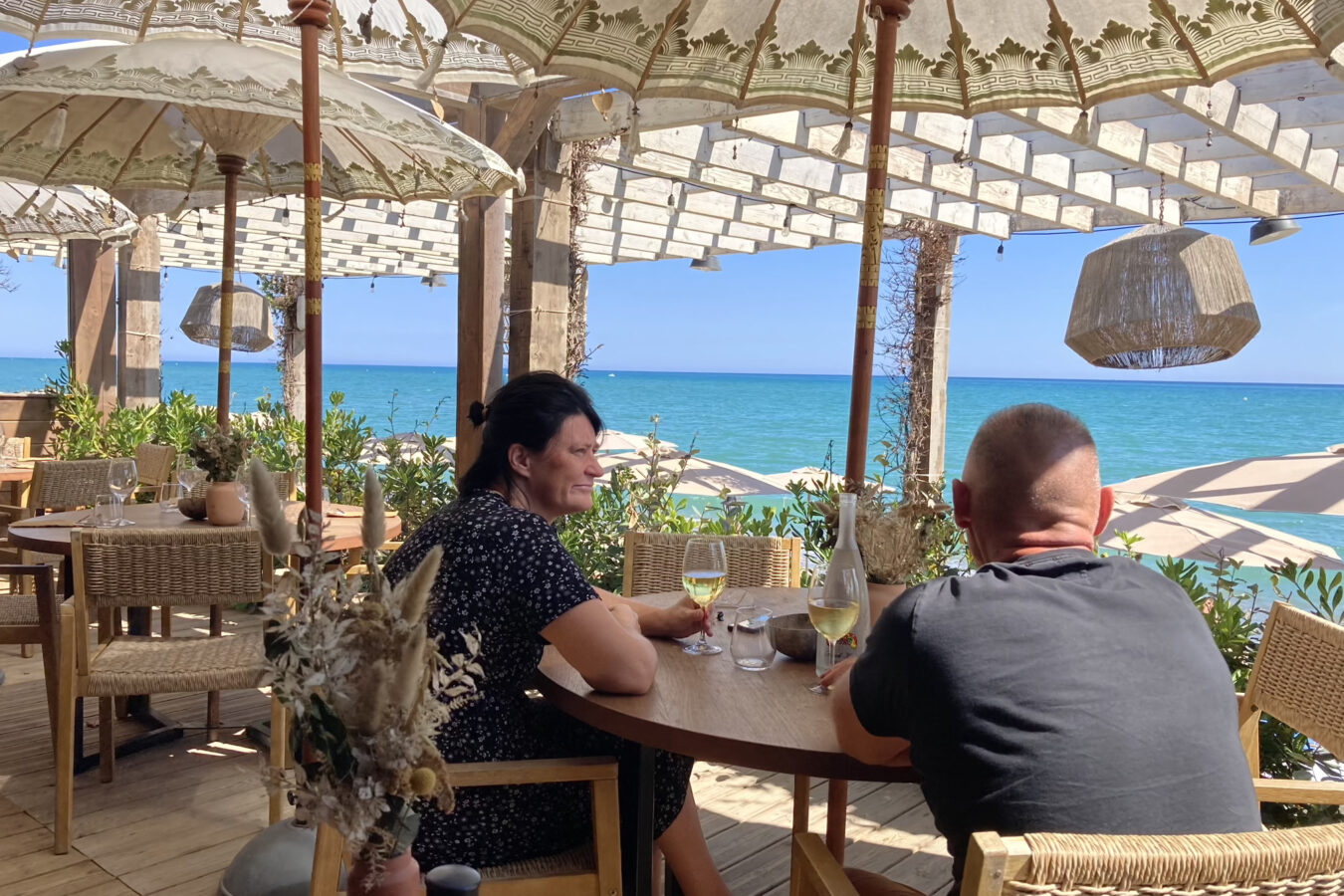 The Maya Club at Torreilles Plage
Just 11 kilometres south of Leucate Plage on the Mediterranean coastline of Occitanie and just over an hour from La Souqueto accommodation, is the stunning Torreilles Plage. It too has wonderful views of the Pyrenees. It is accessed by a long track from the main road to Perpignan.
A large car park is situated at the bottom of the track, and its just a minute or so walk to the beach itself. One of our favourite Beach Restaurants is the Maya Club at Torreilles Plage. There's a great ambiance and excellent food too, especially the Tapas!! Maya Club, Plage Sud, 66440 Torreilles. Tel. 0033 (0) 63 03 39 179. www.maya-club.fr
Sainte Marie plage sauvage
Mel and I visited Sainte Marie plage sauvage on a beautiful late October day. This is 10 Kilometres south of Torreilles Plage. It's a wild and wonderful beach with fine, golden sand and full of drift wood. It can be accessed by a ten minute walk through pine forests. Temporary sun shelters have been built from the drift wood and are dotted along the beach. It was such a wonderful and and a picnic with our wonderful dogs. Next stop, Collioure!