Mediterranean Coastline of Occitanie 3.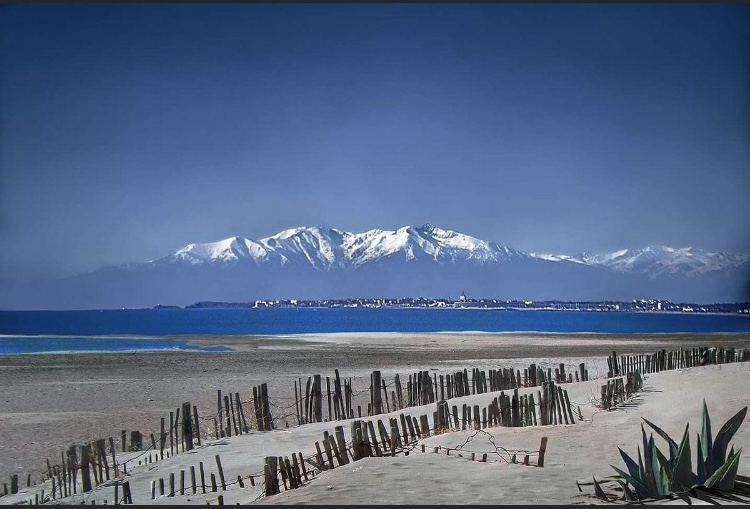 177km (110 miles) of Mediterranean coastline in our region to explore.
Our tour down the Mediterranean coastline of Occitanie takes us to the fabulous resorts of La Franqui and Leucate. They are a 40 minute drive from La Souqueto Accommodation!
La Franqui a Wind surfer's Heaven!
La Franqui is the oldest resort on the Languedoc coast. It is home to the fabulous Plage des Coussoules, 8km of fine golden sand. The beach has the sea on one side and the etang (inland lake) on the other. La Franqui offers you the opportunity to learn and practice windsurfing, kitesurfing and sand yachting at the foot of the cliffs. It remains the meeting place for sports enthusiasts of water sports, the greatest windsurfers and kite surfers on the planet meet here at the end of April for the World Championships.
Leucate & Leucate Plage.
Fifteen minutes around the headland is stunning Leucate. Famous for its smooth golden sand and long stretch of beach with beach bars and Oyster huts, its a perfect day out from La Souqueto accommodation. We usually drive to either Le Poulpe Beach bar or Biquet Plage car parks. It is sensible during high season to contact the bars to book a table or beach beds.