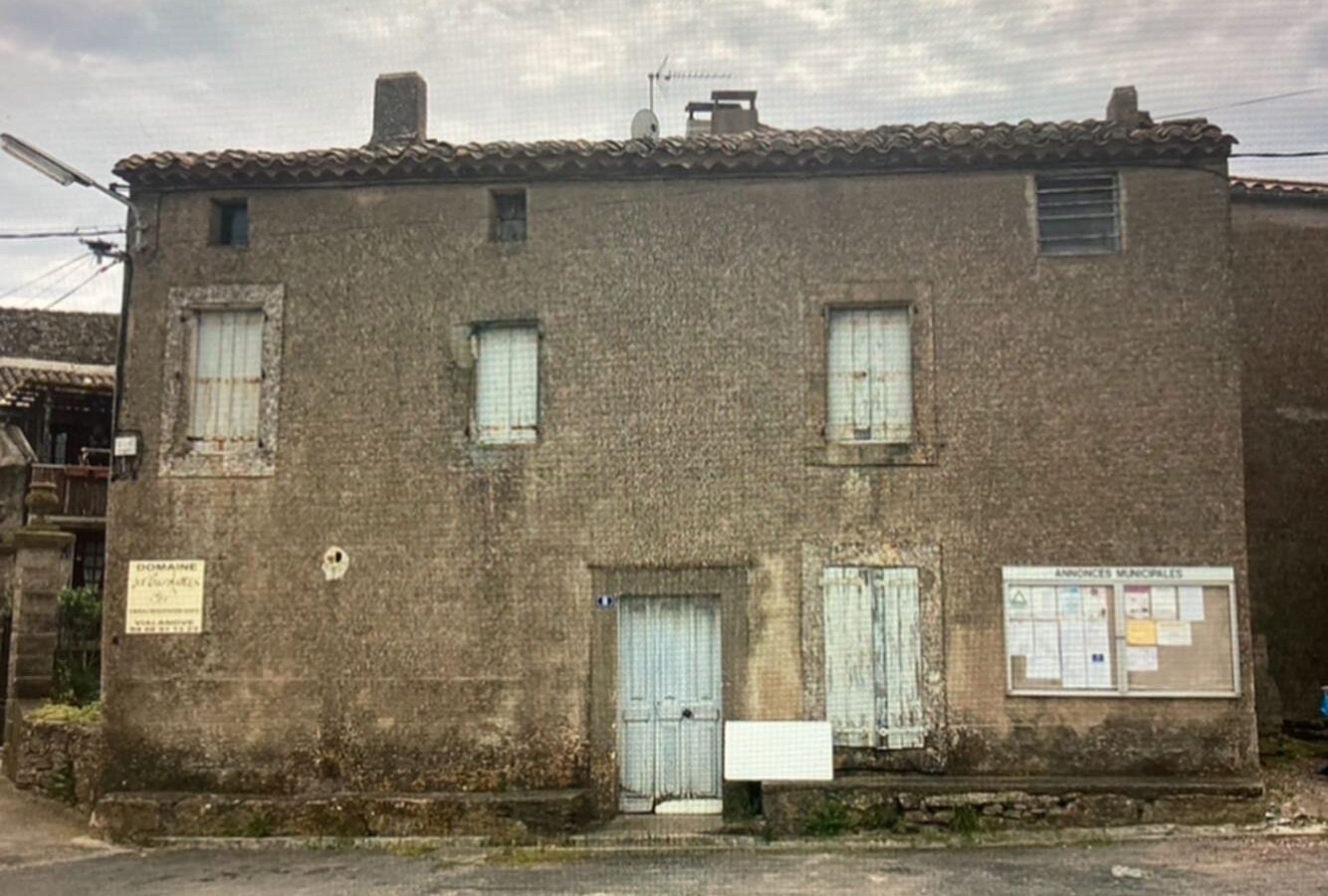 In 2021 we bought a piece of land in rural Languedoc with an incredible view, in a pretty little hamlet with an Italian name.
A two year property renovation.
With the rigours of COVID over, Mel and I wanted to buy a piece of land that we could turn into a small holding. We are fortunate because property/land is still affordable in the Languedoc S W France so we knew that if we looked hard enough we would probably find something suitable.
Our brief.
We wanted our 'retreat' to be situated in the foothills of the Mountain Noire and within half an hour of La Souqueto B&B. We loved the village of La Caunette and so we arranged meet a local Estate agent who had been a resident in this area all his life. If we could find somewhere in or around La Caunette, Aigne, Aigues Vives, Cailhol and Agel, we would be delighted.
Authentic rural France!
Within a few weeks the local agent phoned to say that the mayor of La Caunette wanted to sell a property in the tiny village of Babio situated literally at the end of a lane just a few kilometres from La Caunette. It had 30 residents, and a place where time had literally stood still. Sounded perfect!
A real find. Land with a stunning view and a house thrown in!!
Arriving at the property for the first time we could not quite believe our eyes! It was a piece of land that had been left overgrown for years yet sat in a prominent part of the village. The odd broken chair and table stood upside down amongst the brambles. Trees had grown where once there was a view across the valley.  An ancient stone wall ran the full length of the garden. And, to our delight a condemned wine growers cottage set just a few paces across the placette from the garden was thrown into the €40,000 price!! We bought it!!
A potential Gite in the making.
Babio is surrounded by vineyards and Olive groves and most wonderful ancient tracks and paths for walking and cycling, scented by the wild herbs growing in abundance. We both quickly came to the conclusion that developing both the house and garden would create a fantastic Gite. This would help to extend La Souqueto's  'accommodation' offer.
The design and build stage.
Within weeks, Melanie who is a seasoned Interior designer and Architectural project manager had prepared detailed plans and elevations for the new scheme. We were granted planning permission to create a 3 bedroom house with a terrace, swimming pool and summer kitchen.
We were introduced to two friends, hardcore builders from the Ukraine and Lithuania, Misa and Darius. Within a month of starting the restoration project, these two masters of their trade had reduced the 18th Century stone built house to four walls. Plaster was stripped from the walls, floors and the roof were removed. All site rubbish was carted away by me in my 22 year old Volvo estate with a second hand trailer!
We found a timber yard high up in the hills beyond St Pons and ordered 12 four metre beams. They were bought down on the roof of the Volvo!
Garden design. Ancient stone water tank converted to summer kitchen.
It was a pleasure to watch these two expert builders at work. We learnt how quickly and efficiently a house could be built with the right people who completely understood how important attention to detail was.
Maison d'été Gite. Now available for rent.
A brilliant Carpenter called Nathan made our windows and staircase from a very old Oak tree he had stored for years. We retained many of the original features such as a marble sink in the kitchen, an 18th Century wooden shutter and front door. In the garden we found a huge stone lined water tank and so we converted this into a summer kitchen.
Maison d'été Gite is available throughout the year. It is just as beautiful in Spring and Autumn in the foothills. For further information go to the Accommodation area of the website or contact us directly by email to discuss your holiday plans; Lasouqueto@icloud.com
The garden. Stunning views, three terraces, swimming pool and summer kitchen.