Mediterranean Coastline of Occitanie 1.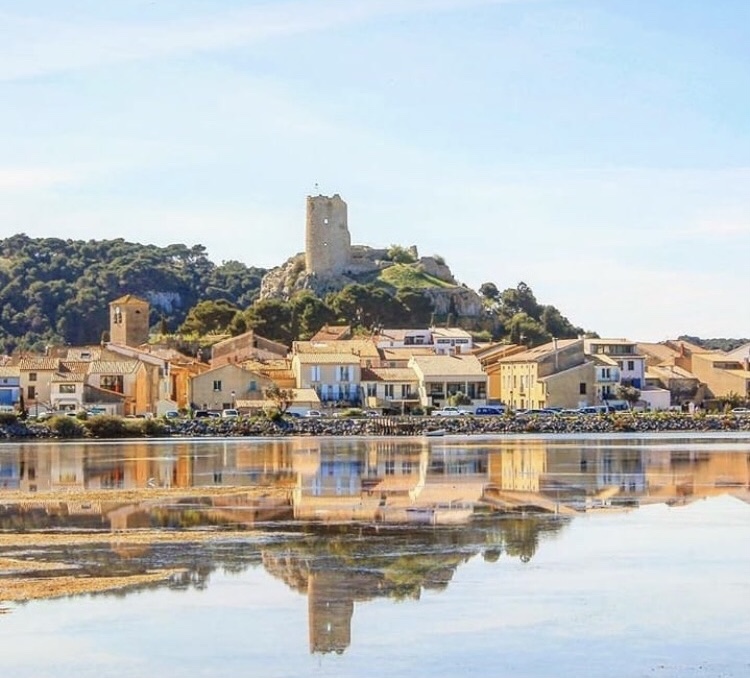 This is the first of five blogs that concentrates on our recommendations of places to visit on the Mediterranean Coastline of Occitanie.
The Occitanie Department of France, originally called Languedoc-Roussillon, takes up half of France's Mediterranean coast with 177km (110 miles) of coastline and acres of beaches to choose from.
La Souqueto B&B and Gite accommodation is ideally situated to explore Occitanie's Mediterranean coastline. Gruissan, St Pierre de Mer and Narbonne Plage are the closest resorts with Leucate and Maya Club an hour from Mirepeisset. The Costa Blanca coastline of Spain is also less than two hours away from our holiday accommodation in South of France. This first blog concentrates on Gruissan and Ile Saint Martin
Gruissan Town and plage and Ile Saint Martin.
The charming town of Gruissan is situated approx 15 mins from the City of Narbonne.  Traditionally a fishing village, the circular town is built around a former Castle which is well worth a visit. So is the beautiful Church located at the steps leading to the Castle. Gruissan has a Market on Saturday and the Town has lots of bars, restaurants and interesting shops. Gruissan Plage, a few minutes away by car, has a wide, flat beach that offers plenty of space. You can also hire wind surfing equipment and Jet Skis from the port at the bottom of the beach. We highly recommend a Seafood restaurant called La Perl Gruissanaise based right at the other end of the beach and based in its own little Port (See pics above). The address is 6 Avenue de l'Aiguille. Tel. 0033 (0)4 68 49 23 24.
Exploring the Gruissan area
Drive to the little fishing village of Ile Saint Martin, just a few minutes from Gruissan. It has little fishermen's shacks where you can buy fish. From there head back down the road to the Salt flats with its shop. Restaurant Le Salin de Gruissan is also situated here.  Route de l'Ayrolle, 11430 Gruissan. Tel. 0033 (0)4 84 25 13 24. www.lesalindegruissan.fr
Take a circular walk at Ile Saint Martin