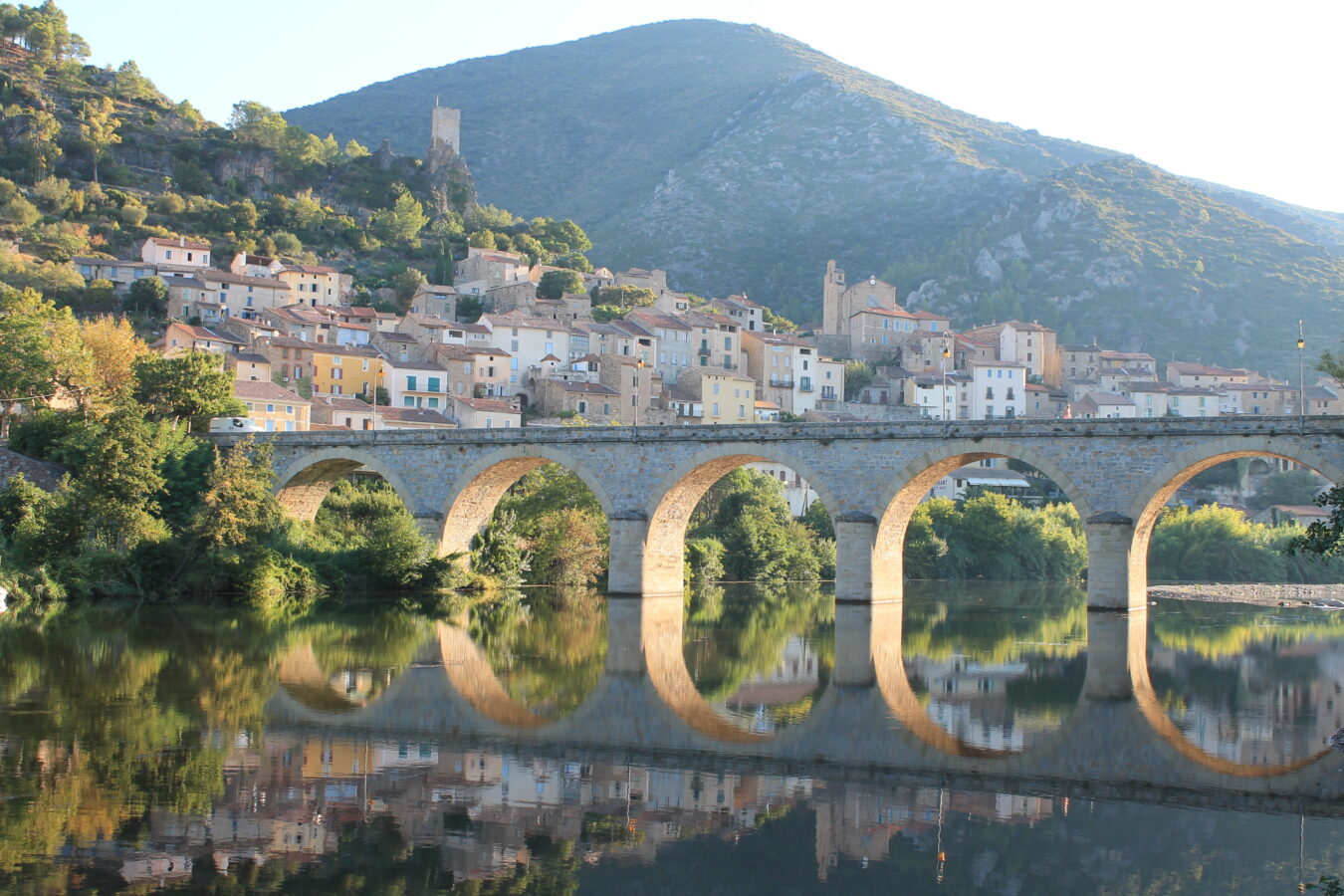 Known as 'the little nice' of Languedoc, Roquebrun is less than an hour drive from La Souqueto accommodation.
This ancient village of Roquebrun, nestled on a hillside over looking the River Orb is sheltered from prevailing winds by hills to the north, east and west. This, with the remnants of nearby heat from underlying volcanic intrusion produces a microclimate in which orange, lemon and pomegranate and several types of palm trees are able to flourish and produce fruit.
We visit Roquebrun at least four times a year to either walk in the hills or Kayak on the River Orb. Its a great day out! You must pack a picnic and stop for lunch on many of the numerous sandy beaches on the river. Book in advance through www.canoeroquebrun.com
Visit the Mediterranean which nestles beneath Roquebrun's Tower. It consists of a garden, forest and nature reserve and is considered the most important collection of exotic and succulent plants in their natural environment in the Languedoc region.
We highly recommend a Restaurant called La Cave Saint-Martin. Sit outside with a view of the river Orb, eating great quality local meats and produce. Le Cave Saint-Martin, 26 Av. du Roc de l'Estang, 34460. Tel. 0033 (0)785986984.
Don't forget that you can stay at any one of our accommodation types, La Souqueto B&B, La Souqueto self catering Apartment and Maison d'ete Wine growers Gite.