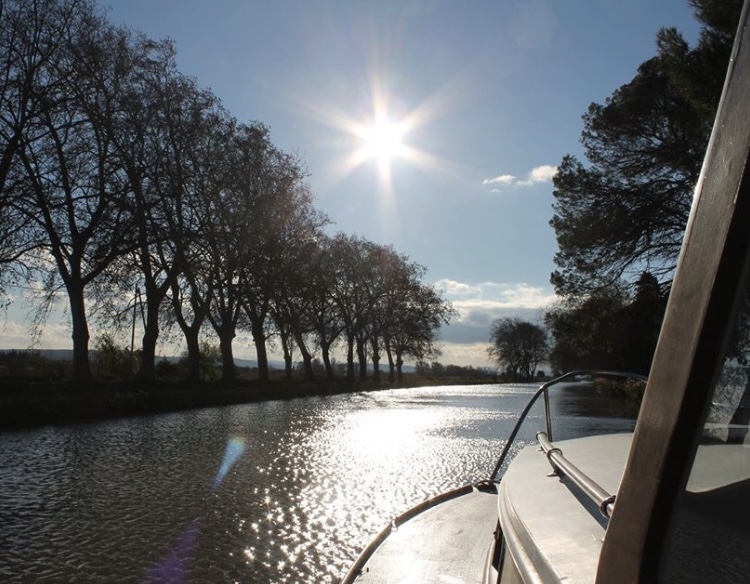 The Canal du Midi is considered one of the greatest construction works of the 17th Century and it's just a short walk away from La Souqueto.
Connecting the Mediterranean to the Atlantic
Construction of this structural and hydraulic engineering masterpiece began in 1667. Over 12,000 labourers were used to build the Canal du Midi and its official opening was May 15, 1681. The Canal was originally named the Canal Royal de Languedoc, but was changed to the Canal du midi following the French Revolution. It connects the Mediterranean to the Atlantic and its completion enabled the Canal du Midi to serve its principal function of the transportation of wheat, wine and textiles from Nimes.
Joining the Atlantic to the Mediterranean had been talked about by the Romans as well as Charlemagne, but it was Pierre-Paul Riquet, a tax inspector for Louis XIV, who finally oversaw its construction. The project eventually bankrupted him and he died a year before the Canal opened.
A million passengers and 111,000 metric tonnes of cargo were being carried on the Canal each year by 1856, the following year saw the opening of the Bordeaux to Sete railway, which saw a drastic drop in commerce.  British barge tourism powered a resurgence of activity on the Canal in the early 1990s. In 1996 it become a UNESCO designated site of special interest.
La Souqueto accommodation, which includes a B&B and a self catering Apartment is situated just a short walk away from the Canal down an avenue of stunning mature Plane trees. We often walk to Le Somail, a village on the Canal which has restaurants and bars and is a stopping off point for the large holiday barges and boats. By the end of 2023 there will be a dedicated cycle track from Bordeaux to Sete.